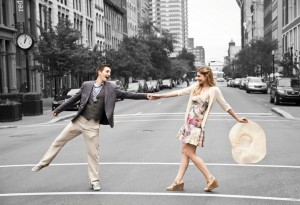 5/02 is a date in the heart of derby week. We, as Louisville photographers, love Derby Day Events!
5/02 is 502Photos birthday and we are going to be celebrating at the Waterfront park. What does this celebration mean for you? Great deals of course!
Here are the details ;
Location – Waterfront Park (near Joe's Crab Shack)
When – Between 3:00pm – 8:00pm – you get a few minutes with a photographer to get a few snazzy photos.
Price – $10.00 Per Person.
Dress – Anything appropriate for the weather and the public ( wedding attire, derby attire, casual dress, swim suits, zombie outfits, photographer gear, sports gear…etc)
Save your photos – We will have a gallery of the day. You can visit the link when we post the completed images, save photos of you and share them on Facebook!
Printing information – You can get prints! Contact the photographers after seeing your image in the gallery and we can walk you through getting a great quality, non watermarked image though our favorite printers – Bay Photo! We will not be offering any additions such as disks, files or print rights but we will have our smugmug open for printing and merchandise!
Whats the Catch? Nothing. We want to give Louisville a teaser of what 502Photos can do for you, your friends and your family. We want to spread like a summer wildfire! What better way than a $10.00 dollar mini session with a professional?
If you get lost, have questions, want to know more about our packages….
You can always find us here, on Facebook or by phone. Here are links and digits for you. This is a one day deal and we want to see everyone down there!
Phone – (502)WEDDING – (502)933-4364
Facebook – 502Photos
Email – JFaith@502Photos.com or Travis@502Photos.com
Here are a few image from last years derby sessions.