502Photos was treated to photograph this beautiful Christmas adventure held by the Galt House in Louisville Kentucky.We're only going to give you a few teaser images on this blog and a few more teasers in our smugmug gallery dedicated to KaLightoscope 2011. Even with these photographs we still highly recommend that you visit the real deal. The magnitude of the artwork, the christmas music and the warm hearts that fill the Galt House is a must experience for any age! KaLightoscope is better than the year before and truly puts you in the holiday spirit, it did for us. ツ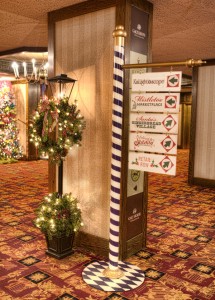 "Unlock the Magic"
◊ KaLightoscope – The Main Attraction.
◊ Christmas Village – featuring the Snow Fairy Castle & the Snow Fox Home.
◊ The New Learning Center – Understand the Making of the Attractions with Chinese Artisans.
◊ Gingerbread Caslte – Life-size candy-coated castle!
◊ Mistletoe Marketplace – relax, shop and dine.
◊ 'Colors fo the Season' – Holiday Show with music (produced by Gary Musick Productions), laughs and surprises.
◊ Santa! – Of course Santa is there! You can even have Breakfast with him!
KaLightoscope Christmas:
Times:
Nov. 17, 2011–Jan. 2 2012
Mon.–Sat., 10am–8pm
Sun. & Holidays, Noon–8pm
Christmas, Closed
Prices:
Adult $12.99 (12 +)
Child $9.99 (5-12)
Children 4 & under FREE
Colors of the Season:
Times:
Nov. 17–Dec.24 2011
Prices:
◊ Evening
$54.00 Adult (12 +)
$25.00 Child (5-12)
Children 4 & under FREE
◊ Matinee
$45.00 Adult (12 +)
$17.00 Child (5-12)
Children 4 & under FREE
***TUESDAYS ARE FAMILY DAYS! 4 for $40.00***
Address: 140 M Fourth Street Louisville, Ky 40202
Number: 502-589-5200
Website: ChristmasAtTheGaltHouse.com